15 août 2009
6
15
/

08
/

août
/

2009
21:21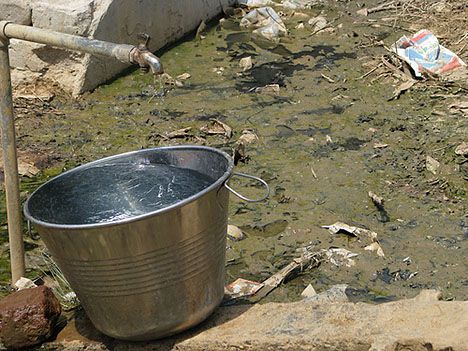 Today, the environment of the sector is marked by the fact that the water utilities belonging to the States are replaced more and more by private companies, generally whose majority shareholders are outside Africa. In the analysis of the various contracts which underlie the activities of the latter, it is practically never made case of supplying water to rural areas.
In a general way the rural area, not very profitable, for various reasons is always left in the hands of the State.
Concerning the companies which remained always in the form of state company, and which have sometimes only changed the style of management by applying a private sector wise management, the rural sector is also pushed back towards other State departments.
Unfortunately when the State even undertakes itself the management of water supply in rural area, financial means are still largely missing
It is because of all this, that the backers recommend the taking into account of the rural activities by the communities themselves as far as the technical and financial management on a every day basis of the projects, are concern. But the members of the community are often not trained for such a challenge. The water utilities in place have the expertise on the trades of water and their contribution in the capacity building of the members of the rural communities should not be occulted.
The use of retired personnel of the water sector utilities to supervise communities and rural water projects should be studied thoroughly. One could also find means to encourage those retired personnel and help them create small businesses to deal with rural water supply in particular. This could be some sort of a solution.
The backers are also thinking about franchising in the water sector, using the utility as franchisor. Studies are undertaken in order to analyze the possibility of using this business model in the water and sanitation sector in rural area. Let's wait and see.